Stucchi Hydraulic Quick Couplers and Coupling Solutions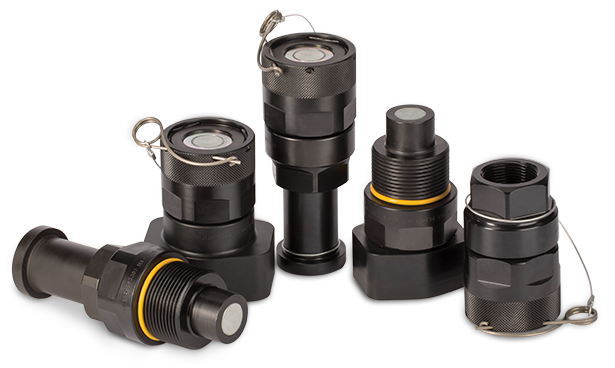 Threaded
Flat Face Couplers
Multi-Coupling Plates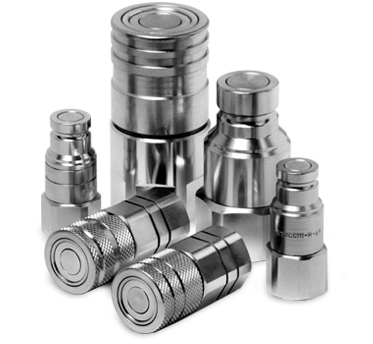 Flat Face Couplers
Skid Steer

Hydraulic Couplers
Poppet Interchange Couplers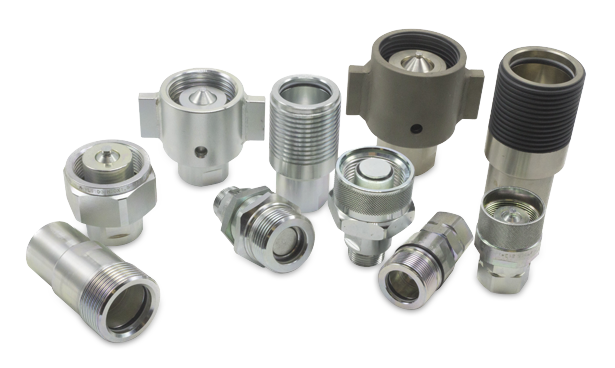 Threaded Poppet Couplers
High-Pressure-10000-PSI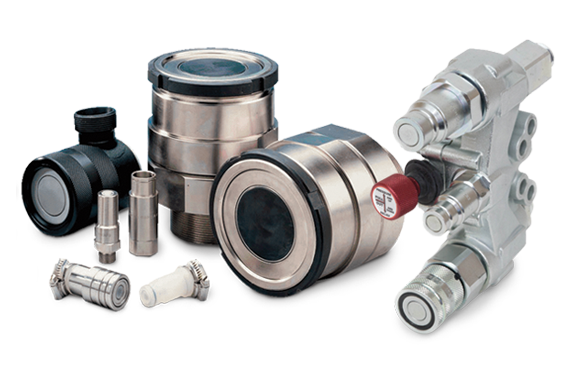 Specialty Coupling
Check Valves
Find Your Solutions
Browse by Industry
Hydraulic Quick Couplers and Coupling Solutions
Stucchi is a leading global manufacturer of hydraulic quick couplers and coupling products, providing reliable, quick disconnect solutions since 1960. Our forward-thinking design capabilities, combined with vast expertise in engineering and fabrication, allow us to deliver the highest of quality in quick-release products. Stucchi provides experienced and ongoing technical support as we are committed to your process improvement through innovative and first-to-market quick coupler products.  We are recognized nationally and internationally for our exceptional problem-solving engineering and for delivering the best in the design and production of connection and fluid control products.
Stucchi provides hydraulic quick couplers for these industries and others, as well as specific solutions for:
Stucchi offers hydraulic quick couplers and auxiliary conversion kits for most brand specific coupling requirements.  Our quick couplers are available with many port options and various sizes, such as 1/2 hydraulic quick coupler and many other options are available. View a list of all hydraulic quick coupler sizes here. 
If you are not sure what you're looking for, or if you need help with answers to questions, additional information, or specific solutions, our hydraulic specialists can help you to find the best hydraulic quick couplers for your application.  For the greatest ease, you can contact us in one of these many ways:
Live Chat: Available most days during business hours. (Button will only be visible if chat operators are available).
Call Us during business hours, Email Us any time.
Check the bottom of your screen for contact buttons and options!
Stucchi excels in providing solutions to your hydraulic quick connect process with reliable connections in the most demanding of applications.  Our hydraulic specialists and distributors span North America to provide quick service and delivery of your quick coupler products.  Contact us to speak with an experienced hydraulic specialist for assistance in choosing the best quick coupling solution with the most reliable hydraulic quick couplers. 
Stucchi Connections